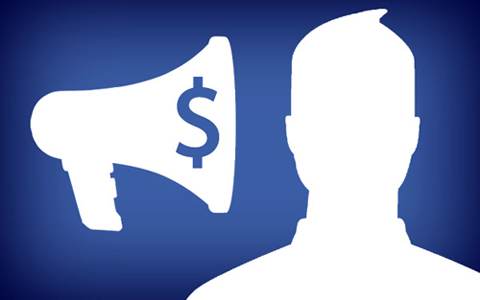 Social media has never been inexpensive, it has only been different expensive.
Most of the social media marketers are well aware that the reach of the organic content posted to a Facebook fan page has been limited by Facebook's EdgeRank algorithm.
In other words, when you post an update to your page, that update would only reach a limited number of your fans' news feeds, because it ranks and shows content based on the likely interest of a given user.
On average Facebook pages reach only 15% of their fans with a typical Facebook post.
If you're looking to get more fans to see the content you share on Facebook, it's time to consider not only quality content, but also promoted posts.
When do you promote a Facebook post?
You should promote Facebook posts that show early viral promise. Still there are 5 questions you should consider before clicking the "Promote" button:
1. Has it been at least 6 hours since publication?
2. Will the post still be relevant 3 days from publication?
3. Does the post include call-to-action that creates desirable behavior?
4. Does the post exceeds 1% engagement (fan engagement=(likes+shares+comments)/number of fans).
5. Do you want to promote a specific offer (offer, discount, Facebook contest)?

How much should you budget?
This depends of the number of fans on your fan page. The price varies from $5 to $1000 or more per post.
What's your take on promoted posts? Do you think they're a great way for businesses to get more attention? Let us know your thoughts in the comments.

In today's digital era, digital marketing is experiencing rapid growth. There's something new to learn everyday. And as the importance of digital marketing increases, some businesses wonder whether they should forgo traditional marketing altogether and stick to digital marketing solutions.
The question is: If digital marketing is better, perhaps the ad budget needs to be shifted accordingly?
Some of the advantages that are driving marketers to put a growing portion of their budgets into digital marketing are:
Cost Savings:  with digital marketing you can reach more of your target customers and spend significantly fewer dollars than you would if you were paying for traditional marketing.

Personalized Messaging:  digital marketing allows brands to specify exactly the target demographic for each individual ad in a campaign. Digital is just as creative of a canvas as other channels.

Easily Measured:  When you place an ad in the newspaper or a magazine, it can be difficult to assess the direct sales impact for your business. With online marketing, everything can be tracked and adjusted if needed.

Viral Value:  brands that post content to social media sites are able to plug into consumers who are willing to share that content with their networks.

Relationship marketing:  digital marketing, especially social media allows 2-way communications with consumers. By working hand-in-hand with the prospects and customers brands can co-create a more meaningful, personalized, and lasting experience.

Is digital marketing replacing traditional? 

Brands should be aware of the shift to digital marketing. We do not expect it to completely replace traditional marketing, however it would be short-sighted to ignore its benefits.

An effective marketing campaign should incorporate a balanced mix of both. No matter the channels you choose, the fundamentals of marketing haven't changed since Mad Men ruled the marketing world. There is still a need to conduct market research, develop strategies to reach your target audience and create compelling content that will engage them.

In order to determine if you as an organization should forgo traditional marketing you need to look at your target audience and plan channel approaches accordingly.
Is your target demographic almost exclusively online? If so, perhaps you should target your efforts exclusively towards digital marketing.

At the end, by reaching consumers where they are (whether that is on traditional media, or online) with a consistent marketing campaign, brands can ensure that their omnichannel presence is felt and recognized.

In your opinion what are some other benefits from digital marketing? Share your thoughts and opinions in comments below.